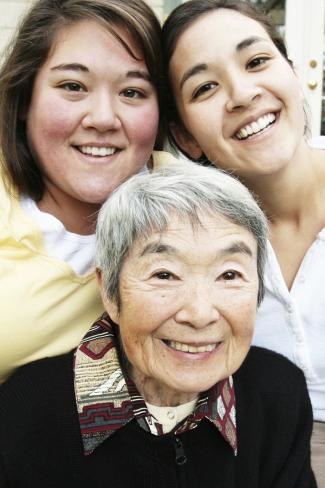 Caregiving can be rewarding and often strengthens bonds within a family. At the same time, caregiving can be demanding amidst life's other responsibilities. SEACUS provides supportive services to families who have taken on the role of caregiver for their loved ones.
Respite
Family caregivers and those in their care can benefit from a little time away from each other. That is why SEACUS offers respite caregiving. This service can be scheduled as needed to provide family caregivers time to run errands, go shopping, or get some much-needed rest. SEACUS Caregivers will supervise the member engaging them in card playing, puzzles, or simply taking a walk. This experience is good for both the caregiver and the member.
Adaptive Aides and Home Modifications
Providing care in the home can often present unique challenges such as getting a wheelchair through a 32" doorway. That is why SEACUS offers financial assistance to family caregivers to help pay for adaptive aids and home modifications. We provide specialized equipment that will assist persons in performing normal living skills; and any necessary installation, fitting, adjustment, and/or training.
Home Repairs
SEACUS offers support to family caregivers by addressing home repairs that may adversely affect the health and safety of an eligible participant.
Loan Closet
SEACUS provides an opportunity for families to borrow durable equipment. Items can be signed out, and returned when no longer needed. We also accept donations of equipment in good repair.
Case Management
SEACUS provides case management to families. Case Managers assist families in identifying needs, addressing concerns, and finding resources available to help them attain the goals set for their members.